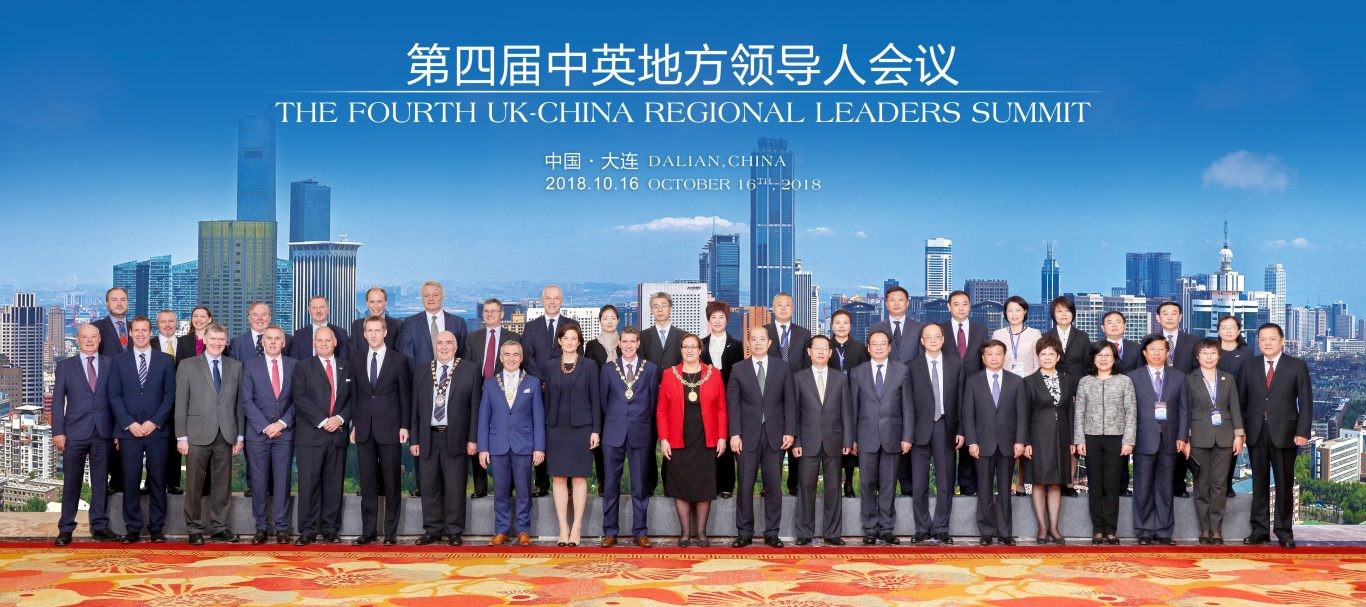 China is the world's fastest growing major economy with growth rates averaging 10% per annum over the last 30 years. A global growth success story, China accounted for 41% of global GDP growth in 2019. The country has shown huge growth in private sector employment and has a population with growing domestic wealth and strengths in tech innovation and entrepreneurship.
South Yorkshire is committed to developing stronger links with China and driving forward international trade and investment initiatives which are essential to the prosperity of the North.
With an economy of £34bn, South Yorkshire is connected to the great cities and regions of the North, as part of the Northern Powerhouse.
As a region we are building upon our existing partnerships with China and are growing our trade and investment links with the country.
In October 2019, Rachel Clark, Director of Trade and Investment at South Yorkshire Mayoral Combined Authority and Richard Stubbs, Chief Executive Officer, Yorkshire & Humber Academic Health Science Network & South Yorkshire LEP Board Member, visited China to further enhance our relationship with this important investment partner. This included meetings in Xi'an at the Industrial Development Zone with contacts involved with Advanced Manufacturing. They also visited the World Intelligent Manufacturing Conference in Zhengzhou, plus an Industrial park to meet companies specialising in medical apparatus and life sciences.
Prior to this, in October 2018, Dan Jarvis, former Mayor of the South Yorkshire Mayoral Combined Authority led a delegation to Dalian, east China. And in 2017 Sheffield hosted the Horasis China Meeting, attended by 300 international delegates. You can view or download the Horasis investment pitchbook (PDF, 3Mb)
South Yorkshire and China may be 5,000 miles apart but through business and civic partnerships and our two world-leading universities, which are attracting ever-increasing numbers of Chinese students, we are now closer than ever before.
A natural partner, China is dealing with the same challenges as we in South Yorkshire also face. Challenges of transitioning to the new digital and tech led world, of ageing populations requiring a cost-effective healthcare system, of shifting from heavy industry to a greener and cleaner economy and ensuring our workforce has the skills required to thrive in the mid-21st century.
South Yorkshire is developing a reputation for creating innovative solutions for tackling health and well-being challenges through our health and well-being cluster.
What South Yorkshire has to offer China
Our region has over 4,000 employers in the health sector, including one of the UK's largest concentrations of orthopaedic and medical device companies in the world, making South Yorkshire a leader in medical diagnostics. Our region provides exceptional access to clinical trials, research collaboration and new product development, with strengths in advanced wound care, orthopaedics, surgical instruments and medical equipment.
One of our academic institutions; Sheffield Hallam University specialises in healthcare research and its practitioners, scientists, engineers and designers work in close partnership with global businesses to create innovative solutions to international health issues. The University's Advanced Wellbeing Research Centre (AWRC) is dedicated to improving the health and wellbeing of the population through innovations that help people move.
Through the AWRC, we are a region that is becoming renowned for wellness, for the prevention of health issues and the prolonging of our quality of life. It draws together research, industry and innovation to make significant impacts on health with global implications. Research and innovation are our hallmarks and we invite you to find out how you could benefit.
What else is in this section?
Related resources