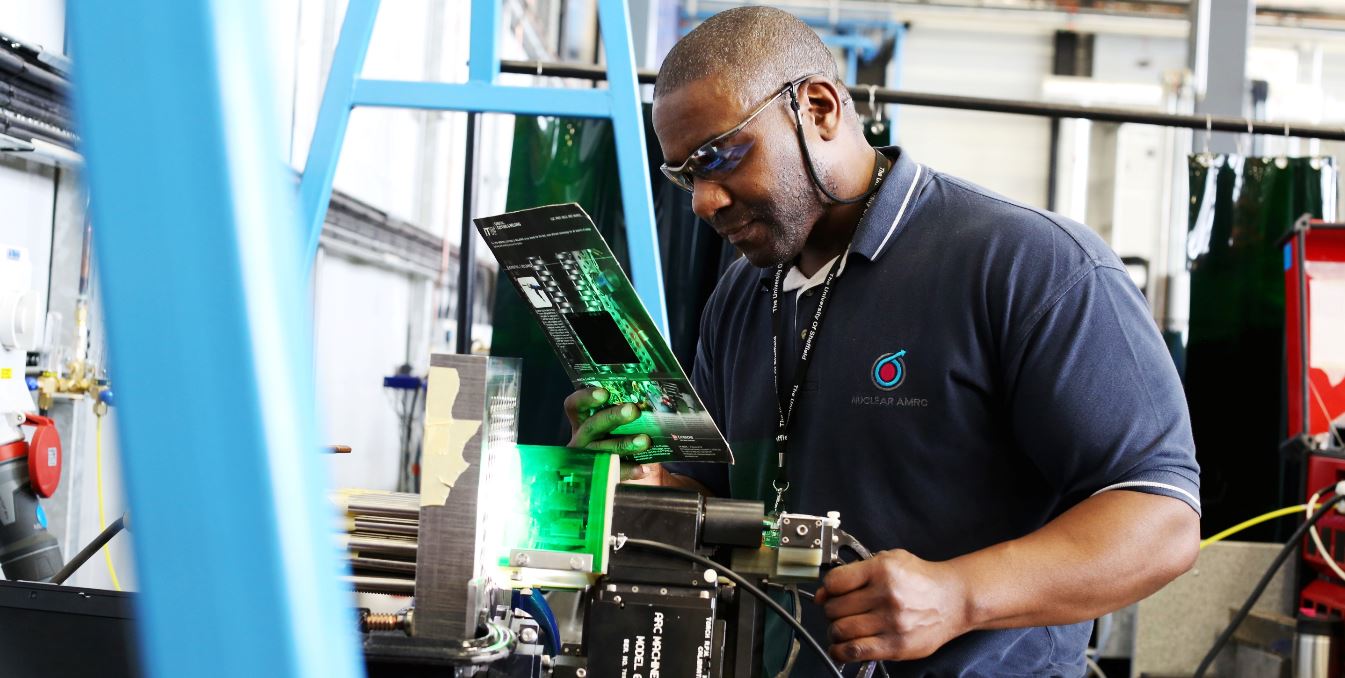 Here in South Yorkshire we are driving forward clean energy and low carbon solutions through innovation and collaboration.
As a region, we are establishing ourselves as a leader in low carbon, resilient energy and are well positioned to deliver the Government's Industrial Strategy ambitions for 'affordable energy and clean growth' and to be recognised as the 'Green Heart of Great Britain'.
We are a Mayoral Combined Authority leading by example and have already established a number of collaborative partnerships between academic institutions and businesses, including major research programmes that have led to innovative low carbon technologies.
Our position within the Northern Powerhouse, which generates 27 per cent of UK electricity, is backed by unique assets and a committed approach to renewables. As a region we are working towards being at the cutting edge of developing energy sector innovations.
Energy Institute
Within our region, the University of Sheffield's Energy Institute is conducting pioneering research into the following areas:
The circular economy – Looking beyond the current take-make-dispose industrial model, their research creates supply chains that are resource and energy efficient.
Conventional power – Finding ways to reduce and even eliminate carbon dioxide emissions from fossil fuel power plants and heavy industry.
Electrical energy storage – Energy storage facilitates grid balancing, enabling greater use of energy from renewable sources, lowering costs and reducing our carbon footprint.
Nuclear – Nuclear power generates electricity without producing greenhouse gases. Their research ensures this can be done safely, securely and sustainably.
Wind – Their wind power research centre is aligned with Siemens-Gamesa and is the only industrially-led design facility for wind generators in the UK.
Infrastructure and built environments – Finding ways to create built environments that allow humanity to thrive within the carrying capacity of the planet.
Sustainable liquid fuels – Developing ways to decarbonise fuels for aviation, heavy goods and marine transport.
Energy system simulation and modelling – Creating computational models that will help design, simulate and optimise various energy systems.
Renewable energy monitoring – Working with the National Grid to predict how much solar energy is being generated at any one time.
Translational Energy Research Centre
The latest addition to The University of Sheffield Energy Institute is a new national scale facility for low carbon energy research. The Translational Energy Research Centre will give start-ups, regional and global companies access to advanced testing facilities and opportunities to collaborate with leading academics.
A ground-breaking new Fusion Technology Facility, which has the capability to test components in the simulated conditions of a fusion power plant, is now open and operating in South Yorkshire.
The pioneering facility will be involved with the development of technologies for fusion materials and components and includes the CHIMERA (Combined Heating and Magnetic Research Apparatus) test rig – the only device in the world that has the ability to test prototype components in an environment that simulates the conditions inside a fusion power plant. Within the UKAEA facility, component prototypes will be subjected to a combination of high heat and magnetic field within a vacuum environment, as well as thermal cycling.
Energy Research Projects:
In our region there are currently a number of innovative projects underway where businesses are collaborating with our universities, with a view to securing a low carbon future. These include:
Offshore wind turbine technology

Battery Technology – for longer running electric vehicles

Hydrogen for use as an alternative transport fuel

Minewater – to provide a source of low carbon energy for homes & businesses.
ITM Power Gigafactory
Sheffield is to be the home of the world's largest electrolyser facility. ITM Power is a pioneer in the development of technology for energy generation in the future through renewable hydrogen. It is also very exciting that plans are well underway for ITM Power to launch its Hydrogen Academy which will further reinforce this region's expertise in renewable energy generation.
What else is in this section?