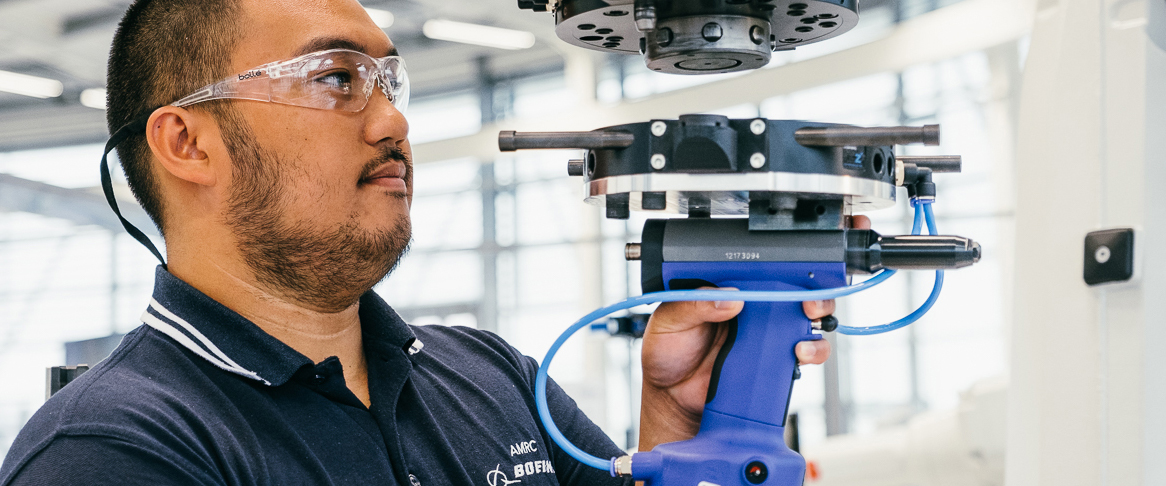 GLOBAL AND NATIONAL CONNECTIONS
Our strong heritage in manufacturing industry is now reshaping manufacturing for the 21st century. We're leading the way in areas such as aerospace, automotive and healthcare technologies, our unique offer being made possible by cutting-edge collaborations between businesses and our two world-leading universities.
This couldn't be more evident than in the companies choosing to locate here. In 2018, Boeing opened its first production facility in Europe in Sheffield; while supercar manufacturer McLaren chose Rotherham for its new Composites Technology Centre. With investments such as these, we're seeing, for the first time in a generation, growth in advanced manufacturing and engineering jobs. And we're adding exciting new chapters to our region's great innovation, research and "making" story.
We are growing the opportunities for collaboration with our globally significant assets; the University of Sheffield's Advanced Manufacturing Research Centre (AMRC), a growing digital tech sector, the Sheffield Olympic Legacy Park, the Sheffield Hallam University's Advanced Wellbeing Research Centre (AWRC), the most advanced research and development centre for physical activity in the world, and two Universities deeply rooted in our economic and social fabric. There is much more to come.
While this excellence in manufacturing and engineering is crucial to our growing economy, it's our unique combination of location, attitude and quality of life that sets us apart.
We're a region central to the North and at the very heart of the United Kingdom, with excellent connectivity through road, rail and air as well as fast links to the international sea ports of Hull and the Humber. Our "can-do", straightforward approach to doing business means that we make things happen.
In South Yorkshire, you can be guaranteed strong working relationships with enthusiastic, knowledgeable people who want to help expand your business in our region and enhance global partnerships.
What else is in this section?
Related news