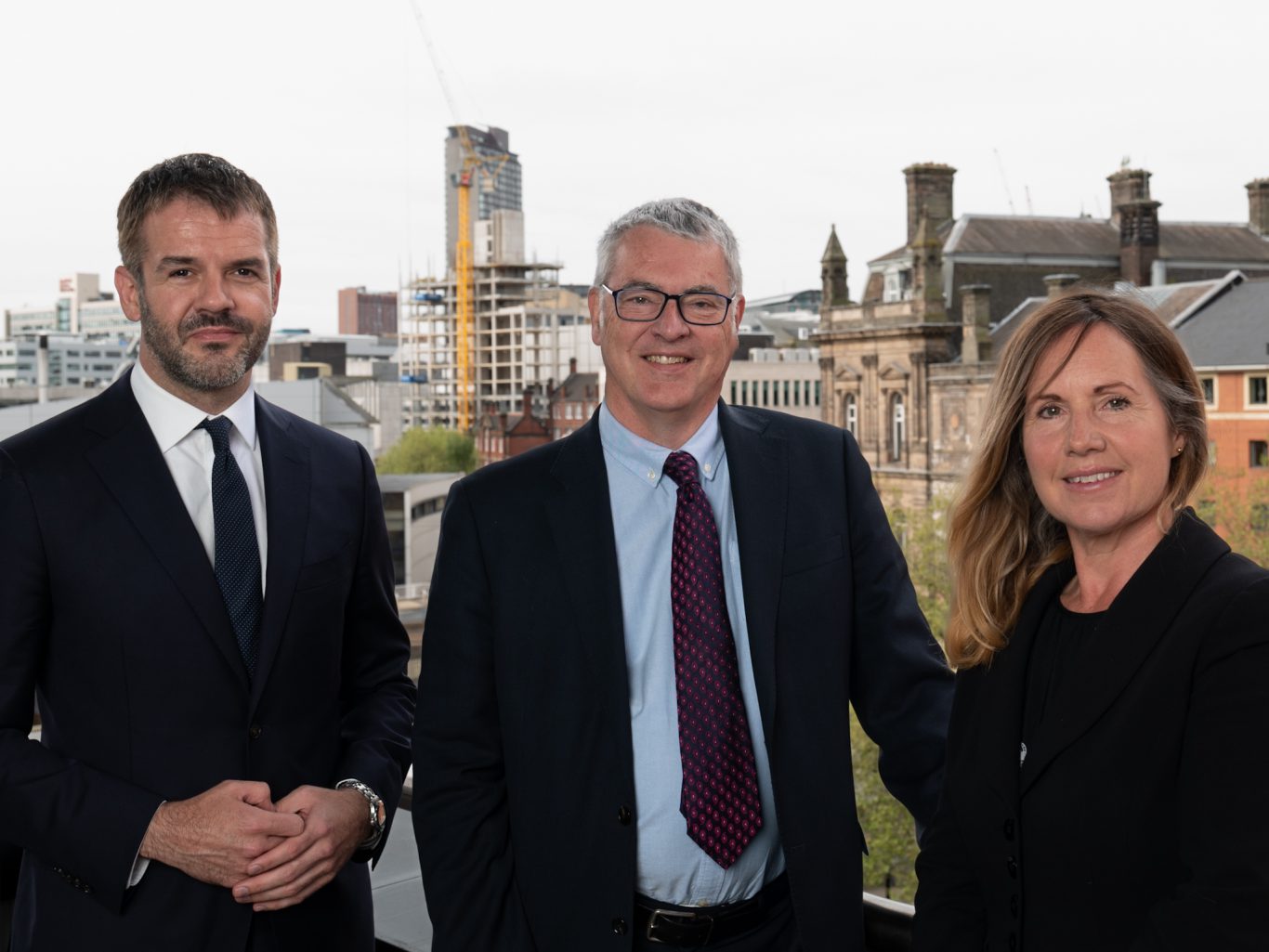 NPIF SUPPORTS OVER 1,000 NORTHERN BUSINESSES AS IT CELEBRATES FIVE-YEAR ANNIVERSARY
Published 18 July 2022 at 4:00pm
1,033 businesses benefitting from the Fund since 2017 launch
1,392 investments made across the North
Value of investments surpassing £334 million
An additional £504 million leveraged from the private sector
In its fifth anniversary since launch, the £500m Northern Powerhouse Investment Fund is celebrating having invested in more than 1,000 businesses across the North of England.
With an investment total of £334m and an additional £504m attracted in private sector co-investment, NPIF has delivered a total of over £800m of funding to Northern small businesses in the last five years.
NPIF was launched in 2017 by the British Business Bank using funding from the European Regional Development Fund (ERDF), HM Government and the European Investment Bank. NPIF forms a key part of the Bank's activities to back the Government's Levelling Up agenda by helping to reduce regional funding imbalances and create economic prosperity in the North of England.
Throughout the past five years, NPIF has worked closely with the North's 10 Local Enterprise Partnerships (LEPs), Combined Authorities and Growth Hubs. NPIF and its Fund Managers have worked with these organisations to support small and medium businesses across the North West, Yorkshire & Humber and Tees Valley Regions.
At the Spending Review in October 2021, the Chancellor pledged a further £660m for the next generation of NPIF, which is set to cover every corner of the North, including the North East LEP area.
NPIF offers a range of funding options to suit all types of businesses including Microfinance between £25,000 and £100,000, Debt Finance between £100,000 and £750,000, and Equity Finance up to £2m.
Recent deals include a £40,000 investment from NPIF – BFS & MSIF Microfinance into PureCare, a network of therapeutic children's home in Greater Manchester. NPIF's investment in the company will allow it to expand into North Manchester, creating a third location to provide care from.
NPIF has also invested in Tribosonics, a company based in Sheffield that create smart sensors to improve efficiency. The company raised £1.5 million in investments led by NPIF – Mercia Equity Finance, offering the company further growth capital to increase capacity and enhance current facilities.
Meanwhile, Darlington-based Strelitzia Software Ltd secured £175,00 of investment from NPIF – FW Capital Debt Finance. This investment will allow Strelitzia to expand and develop its routes to market, as well as create eight local jobs.
Catherine Lewis La Torre, acting CEO of British Business Bank, said: "Supporting over 1,000 businesses across the North of England is a significant milestone for NPIF. This investment has provided these businesses with the capital they needed to invest in R&D and to bring new products and services to market. This has resulted in increased revenues and has supported local communities through the creation of high quality jobs. As NPIF celebrates its first five years, and as a second NPIF fund has been announced, we recognise that there is still enormous potential for further productive investment in a broad range of businesses with ambitious growth plans across the North of England."
Neil MacDonald OBE, Vice Chair at South Yorkshire Mayoral Combined Authority LEP and NPIF Strategic Oversight Board Member, said: "More than 100 South Yorkshire businesses have successfully secured funding from the Northern Powerhouse Investment Fund over the past five years. The impact has not only been in business growth and productivity, but it has also allowed companies to create new jobs, invest in new technology, plants & equipment, expand their products or services into new international markets and to train and develop more staff. We look forward to supporting even more local businesses to access the NPIF fund in the future."
The Northern Powerhouse Investment Fund project is supported financially by the European Union using funding from the European Regional Development Fund (ERDF) as part of the European Structural and Investment Funds Growth Programme 2014-2020 and the European Investment Bank.
INFO & SHARE
Last Updated: 18/08/2022
Published In: Invest
LOOKING FOR SOMETHING OLDER?
Browse our archive of press releases older than 12 months.
BROWSE ARCHIVES
The latest news...
To find all of our press releases and news stories visit our dedicated news section
SEE ALL NEWS