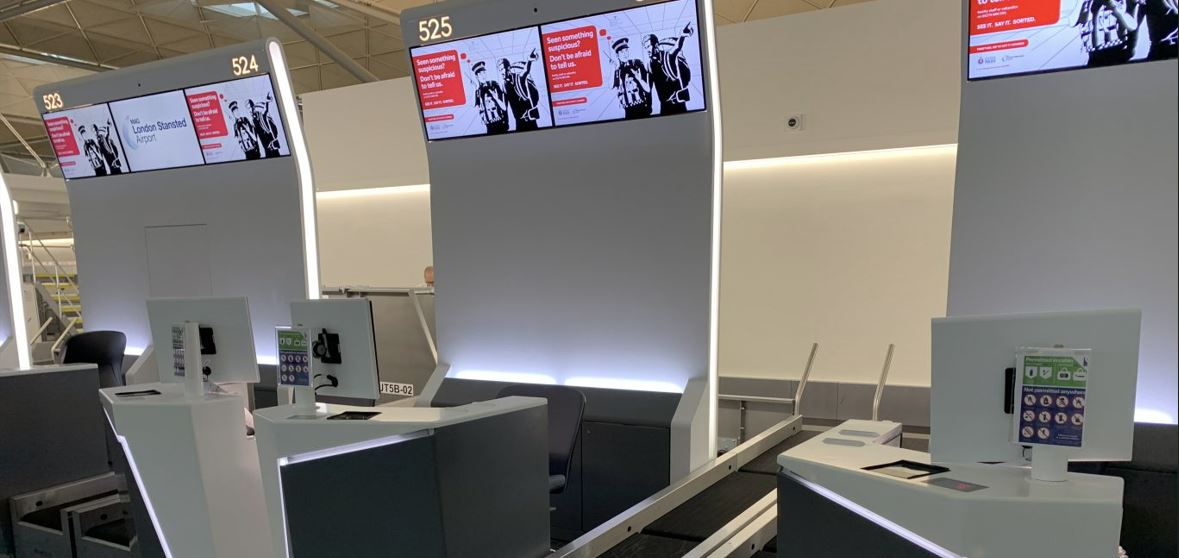 Published 15 April 2021 at 2:02pm
Sheffield-based Robson Handling Technology, which has over 100 years' experience of developing and manufacturing baggage and materials handling solutions, has high growth aspirations as it makes new connections in the aviation industry in India.
The company identified India as one of its main targets for export and had just started investigating opportunities in 2020 when it heard about the India Growth Champion Scheme, run by Sheffield City Region in conjunction with UKIBC (UK India Business Council). Robson Handling Technology was accepted onto the scheme as the company was looking to increase its export and grow its business in India.
UKIBC carried out market research and produced a detailed report for Robson Handling Technology which identified partners in sales and marketing and manufacturing, and prospects in industries such as aviation, sugar and food processing.
Stuart Westley, Sales Director at Robson Handling Technology, explains: "The India Growth Champion Scheme came along at just the right time for us. We knew the Pune area of India is renowned for its manufacturing capabilities but were looking for help with identifying key contacts and making connections. We were impressed with the market research report that UKIBC produced for us which highlighted a number of potential agents and India manufacturers for us to partner with. We have since held several meetings with these contacts and we are confident that this will lead to agreements that will start increasing our sales here."
Sir Nigel Knowles, International Advisor to Dan Jarvis, Mayor of the Sheffield City Region, said: "Robson Handling Technology may be one of Sheffield's longest established manufacturers but they are also one of the most forward-thinking companies in terms of looking to develop new markets. This is what the India Growth Champions Scheme is here to support – by enabling this region's companies to make inroads into trading with Indian businesses. We look forward to seeing how this progresses for Robson over the coming months and I wish them well."
Robson Handling Technology's top markets for aviation are the are the US, India, UK and Africa. The company has already established a base in the US and is now exporting there. The company is planning to design and engineer all the solutions for India here in Sheffield, but the manufacture for those systems would be in India.
Stuart Westley continues: "We are really keen to get out to India to meet these partners now. We are looking forward to the India Growth Champion scheme's Trade Mission, but will likely visit India before then to make some agreements. We're really keen to get things moving with partners in India as we see huge potential here."
Kevin McCole, Managing Director, UK India Business Council, said: "It is humbling to see the progress that Robson Handling Technology has made since we first worked with them in 2020. They are a perfect example of the collaboration opportunities in the UK and India's manufacturing sectors that the Growth Champions scheme support – 'Make In India, Design and Develop with the Sheffield City Region'. We wish Stuart and his team well on their visit to India and look forward to continuing our support at the India GC Trade Mission later this year."
About Robson Handling Technology
Robson is a family-owned UK materials handling provider that develops innovative solutions to address customer handling requirements in many industries worldwide, including aviation, food sector, biomass, cement and glass.
In addition, Robson Site Services provides specialist service and maintenance teams with vast mechanical handling knowledge. delivering the long-term stability of its baggage and material handling systems.
For more details visit Robson Handling Technology.
About the Indian Growth Champions Scheme
Experts predict that India will be the third biggest economy in the world by 2030 and it is expected to grow at an average of 5.9% per annum until 2050, making it the most rapidly expanding of all G20 countries. In 2015, the Sheffield City Region exported £81m worth of goods to India – making it the region's 12th largest trading partner.
In 2017, Sheffield City Region introduced the strategy: 'Make in India, Design and Develop with the Sheffield City Region'. Since then, the relationship between the Sheffield City Region and India has grown and developed and has been able to open up greater trading opportunities.
To find out more or apply for the scheme, visit the India Growth Champions page on our website.
About Sheffield City Region
Located in the heart of the United Kingdom, the Sheffield City Region is building a Global Innovation Corridor that connects people, businesses and ideas.
Sheffield City Region's assets include:
Advanced Manufacturing Innovation District (AMID)
University of Sheffield's Advanced Manufacturing Research Centre (AMRC)
Sheffield Hallam University's Advanced Wellbeing Research Centre (AWRC)
Sheffield Olympic Legacy Park
Barnsley Digital Media Centre
iPort
Doncaster Sheffield Airport
Sheffield City Region has:
4 million residents
43,000 businesses
17 million people of working age
373,000 people with a degree or equivalent
£34 billion economy
INFO & SHARE
Last Updated: 18/08/2022
Published In: Invest
LOOKING FOR SOMETHING OLDER?
Browse our archive of press releases older than 12 months.
BROWSE ARCHIVES
The latest news...
To find all of our press releases and news stories visit our dedicated news section
SEE ALL NEWS